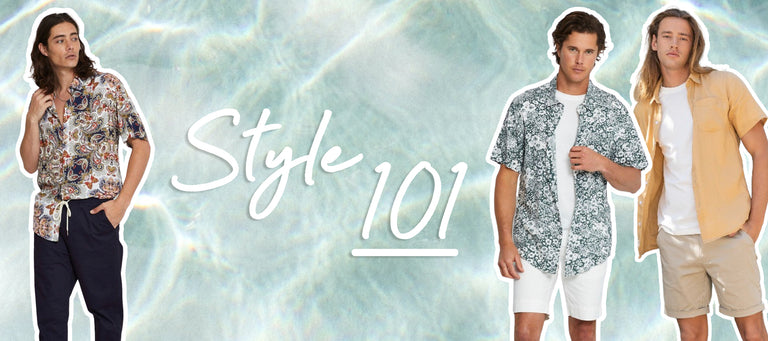 Style 101: What Should I Wear to a Party?
Posted by Jintao Du on
As the party season fast approaches we are determined to find the ultimate summer party outfit. We all dread looking too formal but equally, you never won't be that dude in a singlet and thongs. Luckily for you, we've collated elements for four different looks to help you through the party season.
With covid restrictions easing and house-guest numbers increasing, it's time to party! Raise your roof in style with a pair of chino shorts and an unbuttoned smart casual shirt.
Your work Christmas party is well on its way and with all your bosses on the guest list, you'll want to dress to impress. In most cases, a crisp button-down and chino pants will get you past the dress codes on the door. You can't go wrong with a plain Oxford shirt or a modest pattern if you're up for it.
Whether you're partying beach front or poolside this summer, you'll need a fit that looks the part but can handle the heat. We recommend a patterned short sleeve shirt (unbuttoned of course) with a pair of chino pants.
Not as dressy as a function but also not as casual as a house party, the garden party requires a smart casual look. We recommend a polo shirt and chino pants. The result: a polished, but not overly stiff look, made of wardrobe staples you already own!
What Pants Should I Wear To A Party?
You can either choose jeans, chinos or shorts, depending on where you are going. Shorts are a nice choice for daytime parties with a more casual style, while trousers are best for formal settings.
What Accessories Are Appropriate?
Keep your accessories minimal. Select a stylish watch for a smart finishing touch or if you plan on tucking in your shirt, choose a nice belt.
What Should I Avoid Wearing To A Party?
Leave the thongs and singlets at home... If you don't know what to wear, play it safe with a semi-formal outfit.
Shop all these looks and more at AM Supply!