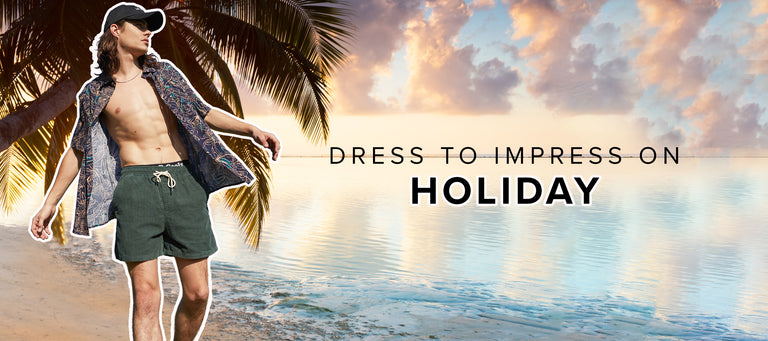 How To: Dress To Impress on Holiday
Posted by Jintao Du on
Summer is coming and you're going to need to have all your season essentials on lock. We're talking about your resort-style Cuban tops and breezy linen shirts. Whether you're lying by the pool or sipping Pina Coladas at the resort bar, here's our edit of must-have holiday pieces.
You have to start with the foundations. When packing your luggage, always keep in mind pieces you can wear day in and out to create new outfits. We're talking about your basic tees, neutral pair of chino shorts, a button down linen shirt. You want to pack light for a holiday, and trust us when we say that less is more; it'll make dressing an ease when you're rushing to make happy hour
Nothing screams I'm on a holiday more than a print shirt. No, we're not talking about those kitsch Hawaiian shirts (let's leave those behind in the past please). Opt for palm prints and fresh colourways. You also want breezy and oversized silhouettes perfect for heatwave weather.
In terms of styling, they're super easy. Simply pop on a pair of neutral toned chino shorts and boat shoes to complete your holiday look.
Shop all these pieces and more on AM Supply now.